Dementia/Care Practitioners
Vacancy Summary
Employer:
West Berkshire Council
Salary:
Hourly rate starting from £9.78 to £11.02 (depending on experience and qualifications)
Location:
Willows Edge Care Home, Newbury, Birchwood Care Home, Newbury
Working Pattern:
Full Time/Nights/Part Time/Weekends
Hours:
Various hours hours.
Closing Date:
31/05/2022 at 23:59
Vacancy Description
West Berkshire Council is looking to recruit Dementia/Care Practitioners to work within Willows Edge Residential Care Home or Birchwood Nursing home in Newbury, offering a pay ranging from £9.78 to £11.02 per hour depending on experience.
Both homes specialise in supporting elderly individuals living with a form of dementia. We pride ourselves on being a dedicated Dementia Homes, and support the staff we employ to gain specialist knowledge in this area.
The role includes supporting the residents with all aspects of their daily lives such as supporting them with personal care, activities and maintaining mental and physical well-being. We would prefer candidates with some knowledge and experience in the field of dementia and elderly care, but we would be willing to train and support the right applicant. All applicants will complete a full induction and training.
We also offer the opportunity for staff to undertake the Care Certificate and Level 2 or 3 Diploma (previously known as NVQ) in adult care. Specialist qualifications such as the Level 2 Certificate in Dementia plus a range of other training opportunities including the Emergency First Aid Certificate and specialist training relevant to the role are also available.
West Berkshire Council offer excellent employment benefits such as flexible working, access to a wide range of relevant training, local government pension scheme, family friendly policies, a range of local discounts and much more. You will also be entitled to a generous annual leave entitlement of 26 days per annum rising to a maximum of 32 days. 
If you would like to be considered for a Dementia Practitioner role, or wish to find out any more information about the opportunities West Berkshire Council can offer please call:
Willows Edge Unit Manager Gemma Brown on 01635 45252
Birchwood Unit Manager Jenn Bunce on 01635 33967
Equal Opportunities
The Council supports Equal Opportunity of employment, and positively encourages applications from people who fall within any of the nine protected characteristics under the Equality Act 2010.
How to apply
Please complete an online application form. 
Where possible please use Google Chrome as your preferred internet browser to complete your online application form. This system no longer supports the use of Internet Explorer as a browser which will cause issues when trying to submit your application. 
This role has been identified as public facing in accordance with Part 7 of the Immigration Act 2017; the requirement to fulfil all spoken aspects of the role with confidence in English applies.
All successful candidates will be subject to Disclosure and Barring Service checks along with other relevant employment checks.
This privacy notice applies to job applicants applying for vacancies with West Berkshire Council https://info.westberks.gov.uk/pnapplications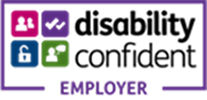 Further information on this vacancy