This vacancy has now closed and is listed for reference only.
Senior Nurse
Vacancy Summary
Employer:
West Berkshire Council
Salary:
From £35336 to £41591 per annum (Grade J)
Location:
Birchwood Care Home, Newbury
Working Pattern:
Full Time
Hours:
37 hours per week.
Closing Date:
25/05/2022 at 23:59
Vacancy Description
Are you looking for an exciting opportunity as a Senior Nurse in a West Berkshire Council run care home? Would you like to work as part of a supportive and developing team to ensure residents receive person-centred and holistic care?
West Berkshire Council is looking to recruit a Senior Registered General Nurse for Birchwood Care Home to provide senior leadership to all the staff who work within the Nursing Unit.
Birchwood Care Home provides nursing and residential care and care for frail elderly residents, some with dementia and challenging behaviour.
We believe our residents have choices about their care, and we promote independence as much as possible. We aim to offer social and emotional support to our residents in order to meet their individual needs.
We are looking for a Senior Nurse to provide leadership to the staff team on the Nursing Unit at the home.
Ensure that staff maintain their skills and keep up to date with clinical developments and best practice in areas relevant to care delivery in the home.
Provide daily leadership to the team on the Nursing Unit, including completing supervision and appraisals for staff, ensuring staff training is completed and taking responsibility for the rostering of staff
To assist the Registered Manager, Deputy Manager and Clinical Lead to ensure the care home meets all necessary CQC requirements needed to ensure a Good CQC Rating is achieved
Review the daily delivery of care, including pressure area prevention, nutrition and infection prevention and control procedures. Ensure high standards of care delivery are maintained.
To be responsible for the safe and appropriate management, administration and recording of medication, including controlled drugs and oxygen, in accordance with NMC requirements.
Act at all times within your own skills and competence in accordance with the NMC code of practice.
We will reimburse you for your NMC annual fee (PIN).
We are ideally looking to offer the successful candidate the full number of hours advertised above. We may however consider offering less hours than advertised providing they meet the requirements of the role and service which will be determined by the recruiting manager.
West Berkshire Council offer excellent employment benefits such as flexible working, access to a wide range of relevant training, local government pension scheme, family friendly policies, a range of local discounts and much more. You will also be entitled to a generous annual leave entitlement of 28 days per annum rising to a maximum of 33 days.
For an informal discussion about this role, please contact Registered Manager, Jennifer Bunce on 01635 33967 or email jennifer.bunce1@westberks.gov.uk
Be sure to also visit the Working for Care in West Berkshire pages to find out what different types of roles we recruit to, the services we provide, how to develop your career and read how our care staff feel about their roles and how they have progressed in their career with us.
Equal Opportunities
The Council supports Equal Opportunity of employment, and positively encourages applications from people who fall within any of the nine protected characteristics under the Equality Act 2010.
How to apply
Please complete an online application form. 
Where possible please use Google Chrome as your preferred internet browser to complete your online application form. This system no longer supports the use of Internet Explorer as a browser which will cause issues when trying to submit your application. 
This role has been identified as public facing in accordance with Part 7 of the Immigration Act 2017; the requirement to fulfil all spoken aspects of the role with confidence in English applies.
All successful candidates will be subject to Disclosure and Barring Service checks along with other relevant employment checks.
This privacy notice applies to job applicants applying for vacancies with West Berkshire Council https://info.westberks.gov.uk/pnapplications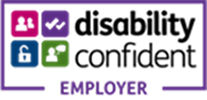 Further information on this vacancy
Apply Now
This vacancy is now closed