This vacancy has now closed and is listed for reference only.
Young Carers Project Worker
Vacancy Summary
Employer:
West Berkshire Council
Salary:
From £22,129 to £30,095 per annum (Grade F G)
Location:
West Point House, Newbury
Working Pattern:
Full Time
Hours:
37 hours per week.
Closing Date:
24/05/2022 at 23:59
Vacancy Description
We are seeking a passionate, organised and confident individual to join our Young Carer's Service as the Young Carer's Project Worker.
About the Young Carer's Service
The role of Young Carer's Project Worker is to support our young carers within West Berkshire, initially by undertaking an assessment of their needs and then providing a support service as respite from their caring role.
A young carer is a child or young person aged 5-17 years old who takes on caring tasks and responsibilities within their family that most of us only do as adults. The term does not apply to the everyday and occasional help around the home that may often be expected of children in families.
The person being cared for could be a parent, grandparent, a brother, sister or a family friend. The person being cared for may have a physical disability, a progressive disease, a mental health difficulty or a substance misuse problem.
Our Young Carer's Service supports young carers by reducing the amount of caring that they have to do, talking with their school or college about how to support them, making sure they get regular breaks to spend time with friends and by supporting them and making sure they've got someone to talk to.
To learn more about our Young Carer's Service please visit:
https://www.westberks.gov.uk/youngcarers
About the role of Young Carer's Project Worker
The successful candidate will have responsibility for assessing all new young carers referred into the service as well as annual reassessments (or earlier if a family's circumstances change).
The successful candidate will have responsibility for organising and delivering the respite activities.
Our Young Carer's Service has a number of volunteers already working with the project and the successful candidate will be responsible for the recruitment of new volunteers and reviewing the mentoring provision given to young carers.
Communication and confidence is key to this role as the successful candidate will need to continue to develop and build networks and relationships with external providers who support the project with activities, with our key stakeholders and with other young carers support services across the country to share resources and good ideas to support young carers.
Our Young Carer's Service has an active social media presence and the successful candidate will be responsible for maintaining and updating the content for this.
A full driving licence is essential because of the rural nature of the district.  Our main offices are based in Newbury and the outskirts of Reading.
CAAS is forward thinking and innovative in its practice. We are looking for individuals with drive and enthusiasm who are highly motivated to achieve 'best outcomes'. If you are looking for a challenging and highly rewarding experience with a service that has a focus on continued learning and professional development we would welcome your application.
We are ideally looking to offer the successful candidate the full number of hours advertised above. We may however consider offering less hours than advertised providing they meet the requirements of the role and service which will be determined by the recruiting manager.
West Berkshire Council offer excellent employment benefits such as flexible working, access to a wide range of relevant training, local government pension scheme, family friendly policies, a range of local discounts and much more. You will also be entitled to a generous annual leave entitlement of 27 days per annum rising to a maximum of 32 days.
If you interested in working with us and want to know more, do not hesitate to contact Steph Coomber Team Manager for Triage and Early Response on 01635 503190 for a discussion.  Or you can go straight to the links below to see the job description and complete our online application form.
Visit www.westberks.gov.uk/socialwork for more information about our benefits and support package, but also to find out from our social workers and managers why West Berkshire is a great place to live and work.
Equal Opportunities
The Council supports Equal Opportunity of employment, and positively encourages applications from people who fall within any of the nine protected characteristics under the Equality Act 2010.
How to apply
Please complete an online application form. 
Where possible please use Google Chrome as your preferred internet browser to complete your online application form. This system no longer supports the use of Internet Explorer as a browser which will cause issues when trying to submit your application. 
This role has been identified as public facing in accordance with Part 7 of the Immigration Act 2017; the requirement to fulfil all spoken aspects of the role with confidence in English applies.
West Berkshire Council is committed to safeguarding and promoting the welfare of children and young people and expects all its staff and volunteers to share these values. We will ensure that all our recruitment and selection practices reflect this commitment. Successful candidates will be offered employment subject to Disclosure and Barring Service checks along with other relevant employment checks.
This privacy notice applies to job applicants applying for vacancies with West Berkshire Council https://info.westberks.gov.uk/pnapplications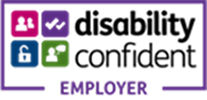 Further information on this vacancy
Apply Now
This vacancy is now closed