This vacancy has now closed and is listed for reference only.
Social Care Practitioner
Vacancy Summary
Employer:
West Berkshire Council
Salary:
From £22911 to £28785 pro rata per annum (Grade G)
Location:
West Street House
Working Pattern:
Part Time
Hours:
26 hours per week.
Closing Date:
04/03/2020 at 23:59 PM
Vacancy Description
The Social Care Practitioner (SCP) will work with adults who need care and support to identify ways to manage their needs. This will involve providing good quality advice and information as well as connecting them to community resources.
Where necessary, the SCP will work with people in crisis to stabilise their situation and in some cases plan to meet needs by arranging long-term packages of support. The role will also involve working with carers. The role will require assessment of basic equipment and minor adaptations to reduce risks and promote independence in the home environment.
The role is very varied and will involve working with adults with a wide range of needs and disabilities. The role sits within a small team of staff which includes Social Workers, Occupational Therapists and Social Care practitioners, supported by an administration team. Working collaborativley with others will be key.
It will also be important to work with both external partners (e.g. Health, Voluntary Sector) and internal partners (e.g. Commissioning, Safeguarding)
This role has been identified as public facing in accordance with Part 7 of the Immigration Act 2017; the requirement to fulfil all spoken aspects of the role with confidence in English applies.
West Berkshire Council offer excellent employment benefits such as flexible working, access to a wide range of relevant training, local government pension scheme, family friendly policies, a range of local discounts and much more. You will also be entitled to a generous annual leave entitlement of 27 days per annum rising to a maximum of 32 days, depending on how long you've worked for us and the grade of your job.
Please contact Renata Kangethe or Katie Winter on (01635) 503050 for an informal chat about this role
Equal Opportunities
The Council supports Equal Opportunity of employment, and positively encourages applications from people who fall within any of the nine protected characteristics under the Equality Act 2010.
How to apply
Please complete an online application form.
All successful candidates will be subject to Disclosure and Barring Service checks along with other relevant employment checks.
This privacy notice applies to job applicants applying for vacancies with West Berkshire Council https://www.westberks.gov.uk/pnapplications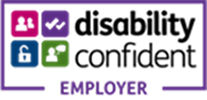 Further information on this vacancy